ABOUT US | President's Message
President's Message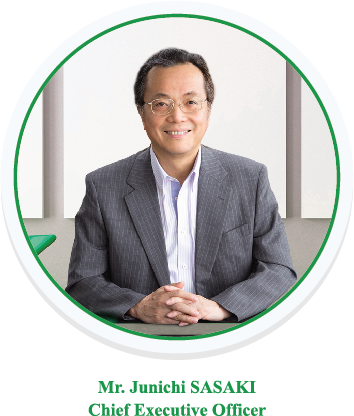 Dear valuable Customers and Business Partners,

FUTABA Microfinance Plc., was first licensed to establish and operate its financing service activities by the National Bank of Cambodia on December 16, 2015. With its fulfillment of good business performances achieved, strong management by which the activities of directing, controlling, and organizing the company followed by laws and regulations as well as clear vision with effective long-term Strategic Business Plan, the National Bank of Cambodia has decided and officially issued the Permanent License as Microfinance in lieu of the given Three Year-License for FUTABA Microfinance Plc., since December 30, 2019.

As of December 31, 2022, we have been operating 4 branches in Phnom Penh City and Province: Head Quarter (including Head Office Branch), Khan Praek Pnov/Khan Tuol Kouk Branch, Khan Pur Senchey Branch, and Krong Chbar Mon Branch, with 789 active clients and loan portfolio USD 13,295,920 under 26 Credit Officers.

During 2022, there were an outbreak of COVID pandemic and the protracted war between Russia and Ukraine so far, which slowed down the Cambodia's economy recovery, and affected the Porfolio at Risk (PAR) of FUTABA Microfinance Plc, which was in a remarkable increasing rate; however, we could still keep our profit at USD 449,426 wihin the this situation.

Although FUTABA Microfinance Plc., has not yet rapidly expanded many branches within the whole country, our Vision is to become one amongst the premier leading Financing Institutions in the Kingdom of Cambodia to contribute to the sustainable Society Development and Stable Economic Growth for both current & Next Generation throughout stabilizing and transparency of Financing Markets and Long-Term Strategic Business Plan for expanding operational areas in other provinces, which is our sincere wishing as well as our goal.

To satisfy our customers' need, FUTABA Microfinance Plc., has developed various kinds of Financial Product such as Business Loan, Agricultural Loan, Housing Loan, Consumption Loan, Staff loan, Education Loan, and Employee Loan. The Staff Loan and Education Loan are offered with a very low Interest Rate with the best service, for contributing in social enhancement, staff living conditions, and human resources development. FUTABA Microfinance Plc., is going to develop various kinds of services for solving financial requirement for our existing and future customers.

In the meant time, FUTABA Microfinance Plc., is also strengthening its Internal Controlling System to enhance operational process focused on Skill Training to Staffs, Structural reform, and to update Policies & Procedures for fully complying with Laws & regulations of National Bank of Cambodia & relevant Ministries.

With a better situation, the government's reopening of businesses and the alleviation of the COVID virus, which brought Cambodia's domestic economic activities to return back to be normal and businesses will be able to function better including domestic travels and tourism for the beginning of 2023. Last but not least, we do believe that our Institution will be the PATHWAY for Cambodian Next Generation, which should be materialized based on our Fair and Transparency of Financial Services, funded by a single Shareholder from Japan.

"Dreams Come True", we are pleased and welcome to provide our warmed and confident financial services to our esteemed customer everywhere every time.
Finally, on behalf of FUTABA Management, I would like to thank to our Customers, Shareholder, Board of Directors, Assistant CEOs, and all staffs for their supporting and effort making in implementing the FUTABA's strategies, as well as the National Bank of Cambodia for always collaborating and supporting us so far.